August 2018 - May 2020
SEND NUDES are paintings of nude "selfie" photographs sent by young women through Instagram, @byboulukos who wish to be painted. To date, over 80 women have chosen to participate, some sending multiple photos of themselves, and around 50 pieces of work have been created. This project includes many different painting mediums including oil, acrylic, watercolor, and digital painting.When participating, along with the photograph I ask for the answer to the question: 
"Why did you choose to participate in this project?"  
That answer becomes the title for these pieces, and is displayed alongside it, either on a plaque or painted on canvas or wood. 
I believe it is important for women to be confident in themselves, and have the right to do what they want with their bodies. In a time of #metoo and Trump politics, I believe it is important for women remember that their bodies are their own, and have the right to portray themselves however they want. Taking nude photographs of oneself is becoming more common among younger generations and is a form of expression. I accept and encourage women to express themselves freely with their bodies through my work. These women have the opportunity to become a piece of art and, I hope, feel good about themselves. This project attempts to look at nudes in a more contemporary way, through the female gaze.
I accept all images; however a women chooses to pose and photograph themselves is up to them. 
This project ended May 2020. 
Oil Paintings on Wood, Canvas and Glass/Plexiglass
Black and White Digital Sketches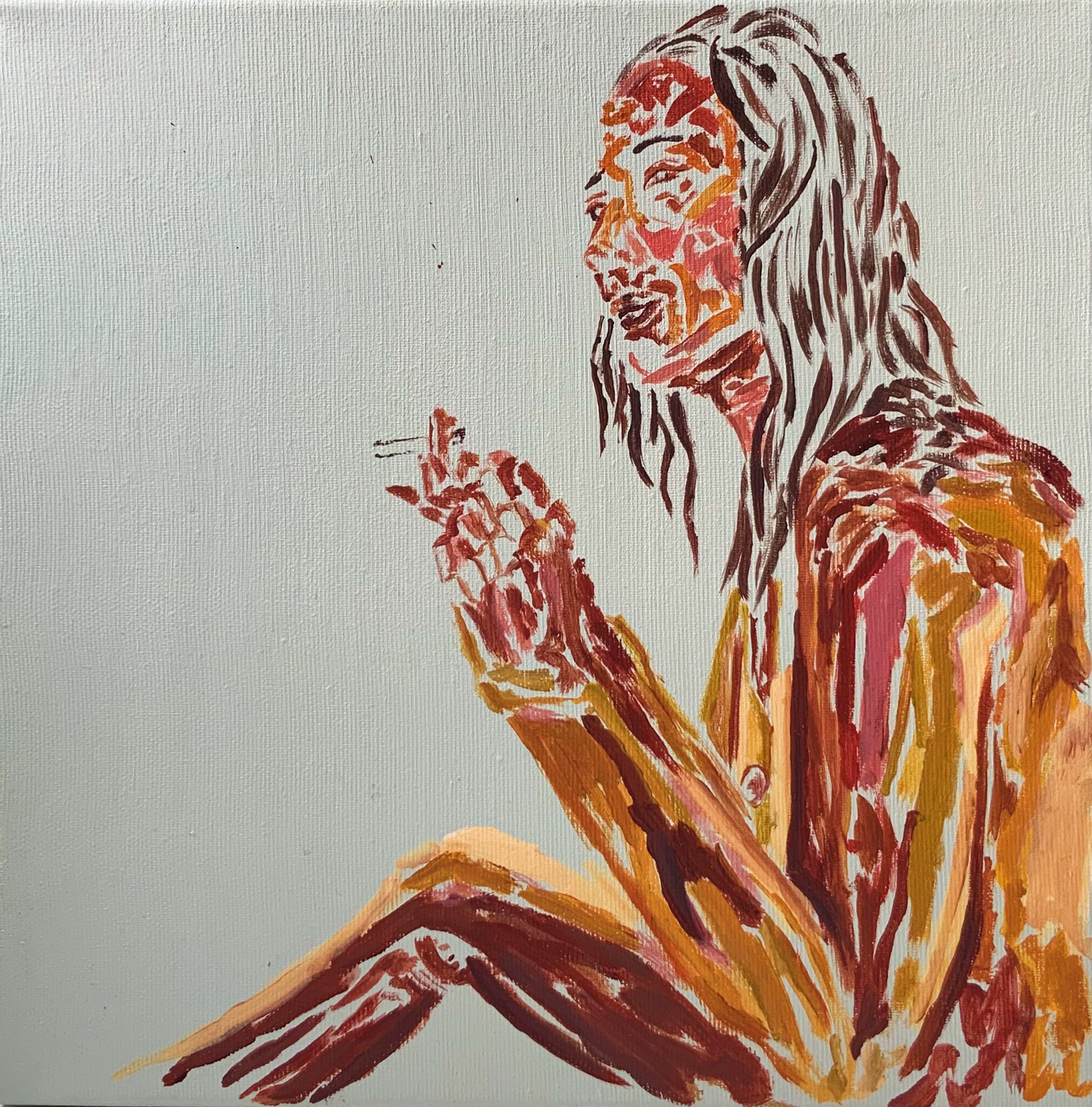 International Women's Day 2019